Plan is to face Thrang and defeat him. However that will be tricky and would really require 30min hope pots and lots of luck too. But lets see how it goes. A good guide for it can be founds here:
http://lotro-wiki.com/index.php/Thrang
Member




Posts

: 103


Join date

: 2008-02-19


Location

: Finland



I have 4 30min hope pots that I don't mind shareing. Hopefully this will be enough for tomorrow night, and with ore and beryls I am sure Vokrim can be convinced to produce some more
Member




Posts

: 25


Join date

: 2008-03-16



Thanks everyone, it was fine run after all! After two wipes(one at the Fumaroles and 2nd at the Shamans) the 2nd attempt on Thrang went really smooth and i found myself suprised how well people co-operated. So huge thanks to you then!
Here is a picture about the Thrang fight. Yes, it was that relazed i even had this time opportunity to a shot: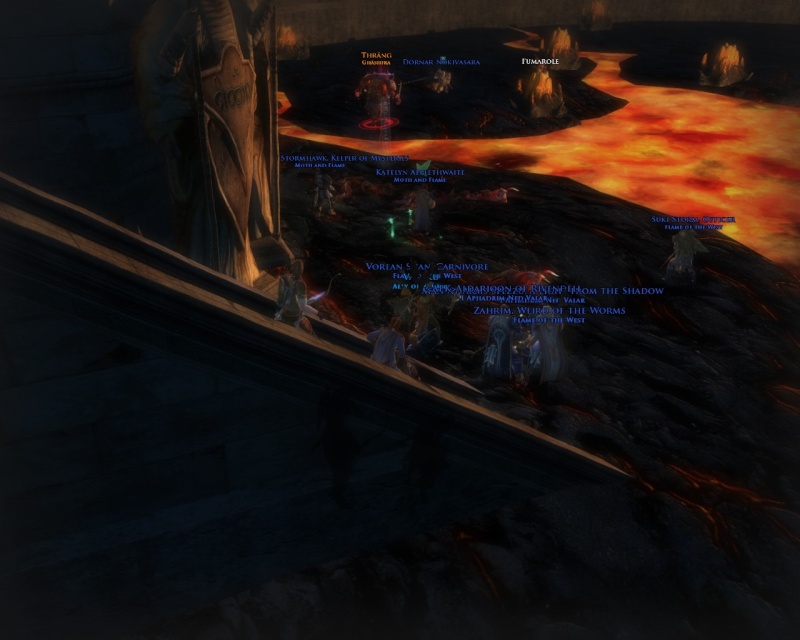 And here is a sneak peak and a proof about my and Vorean's little encounter with the ancient evil heard in our tales: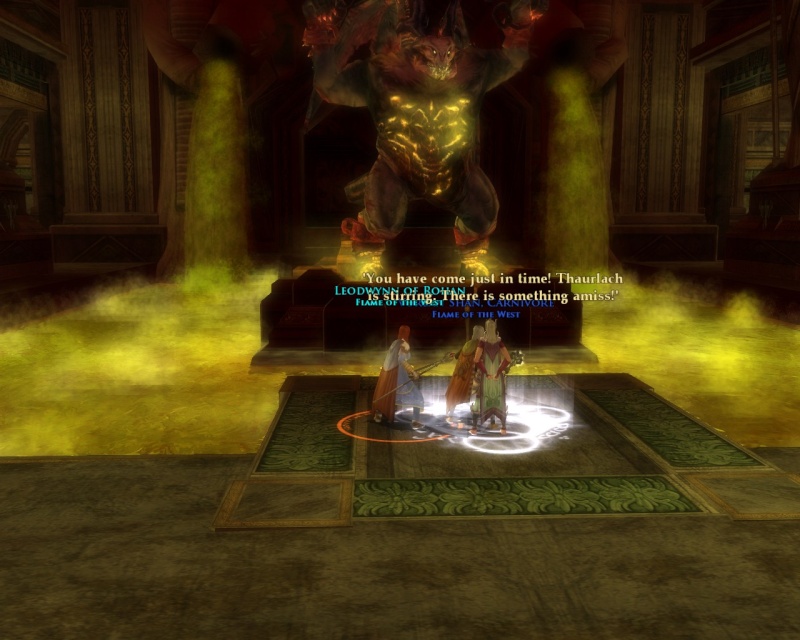 Member




Posts

: 103


Join date

: 2008-02-19


Location

: Finland



shame Leo did not post the rest of the pics from last night, as in what I can only describe as an epic battle between good and evil the two of us, and some elf woman, took down the Balrog.

Unfortunately as Leo was just standing there taking pics, I was quite busy so have no pics of our glorious victory myself. But i'm sure you all beleive that me an Leo killed the balrog right?
On a similar note, great work by everyone last night

Member




Posts

: 25


Join date

: 2008-03-16





Similar topics
---
Permissions in this forum:
You
cannot
reply to topics in this forum